Prepaid and Refillable Plastic Phone Cards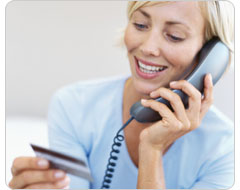 Even with the advent of the cell phone, prepaid phone cards still have a prominent place in today's marketing and advertising, remaining an indispensable part of any brand-building program. Whenever you issue them, your company's name, image and brand identification will be with your customers all the time, where
ver they go. The uses of these custom plastic cards are many:
Calling a relative overseas
Rewarding new or frequent customers
For a son or daughter going on a road trip
New business grand openings
Prepaid customers of cell phone companies
Handing out at trade shows and events
Fundraisers
Marketing campaigns
College and university students
Special plastic cards promotions and handouts
Thank-you's and incentives
Consumer loyalty programs
The right custom plastic cards for your company
They're used by hundreds of companies, all of which use different rates. The majority of phone cards are for already specified amounts from $5 to $100, but some companies prefer those that are refillable. One-time use plastic cards may be produced with pin numbers covered with a scratch-off panel for security, while those that are refillable may be produced with a bar code or magnetic stripe for refilling purposes. Both types of custom plastic cards can be printed in 1 to full color on both sides. If you don't have your own artwork, we'll have our designers work with you! Production time is 5-7 business days from proof approval to ship date during non-peak season and 7-10 business days from proof approval to ship date during peak season.